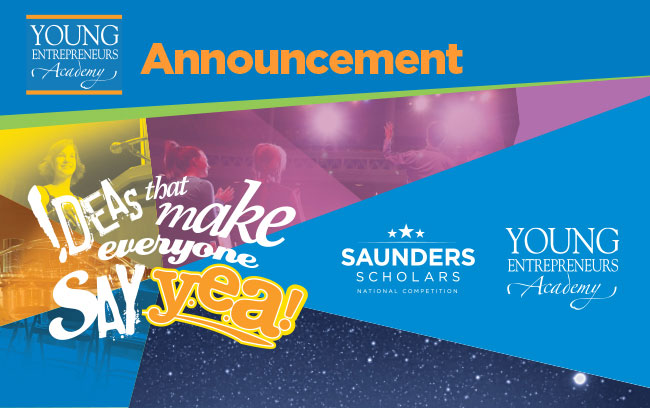 Congratulations to the YEA! Saunders Scholars National winners and America's next top young entrepreneurs!
We are excited to see these young individuals' businesses succeed, the economic and social value they will add to their communities, and are so happy and proud that they took the initiative to participate in this program!
Winners to be announced May 3, 2019!